Principal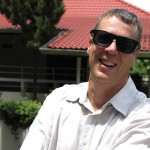 Rev Dr Geoff New
B Min (BCNZ), D Min (ACT)
Phone: 0274 416 970
Email: geoff@knoxcentre.ac.nz
Staff Page
Geoff New commenced as Dean of Studies in 2015. He was appointed Principal in 2022. His employment background was as an Employment Officer (Dept of Labour) in South Auckland and working in Human Resources for the Manukau Housing Corporation. In 1993, Geoff began his study for Bachelor of Ministries majoring in pastoral care at the Bible College of NZ (now Laidlaw College). In 1996-1997 he attended the School of Ministry (Knox College) as one of the first three ordinands in the newly developed Ordination Studies Programme. In 1997 Geoff was called to Papakura East and Hunua Presbyterian Church where he was minister until appointed Dean of Studies (KCML). During his time at Papakura East, Geoff was also a Police Chaplain for five years for the Counties-Manukau Police District, lectured in preaching for five years at Laidlaw College, lectured on occasions at Carey Baptist College and since 2011 has been a trainer for Langham Preaching (nz.langham.org) with responsibility in South Asia. Since 2012 he has been the director for Kiwimade Preaching (kiwimadepreaching.com) which is the NZ expression of Langham Preaching. Kiwimade Preaching aims to encourage, challenge and resource preachers within the NZ context. Geoff was awarded a Doctor of Ministry degree in 2011 through the Australian College of Theology. His thesis was entitled: "Back to the Future: The impact of the ancient disciplines of Lectio Divina and Ignatian Gospel Contemplation on contemporary preaching." Geoff is married to Ruth. They have three adult children: Rebekah (married to James), Josiah and Luke. Geoff enjoys indoor rowing, biking, silent retreats and movies (not silent).
Geoff has authored three books:
Imaginative Preaching: Praying the Scriptures so God Can Speak Through You
Live, Listen, Tell: The Art of Preaching
Echoes: the Lord's Prayer in the Preacher's Life
Management Support Officer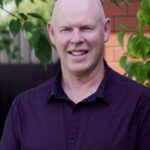 Rev Dr Darryl Tempero
Ph: 027 556 0055
Email: darryl.tempero@knoxcentre.ac.nz
Staff Page
Darryl commenced his role with KCML in January 2021. He has comprehensive experience in a wide-range of PCANZ ministry contexts. He has had well over 30 years' experience in local, presbytery, and national roles. Darryl planted Kiwi Church (Christchurch) nine years ago and continues to lead there. Since 2011, Darryl has also been a resource minister for Alpine Presbytery.He has served on the KCML Advisory Board, and more recently convened the principal's support group. Darryl is currently the convenor for LSC. He has relinquished this role to take up the position at KCML. Darryl lectures in formation at Laidlaw College (Christchurch). He was awarded his DMin with distinction from Fuller Theological College in 2017. As Management Support Officer, Darryl works closely with the KCML Dean of Studies/Acting Principal. This role demands a unique mix of gifts and skills for assisting in: the management of KCML; supporting the work of formation of interns; and development of the wider leadership of the PCANZ.
Ministry Formation Co-ordinator
New Ministry Formation Co-ordinator for KCML
Registrar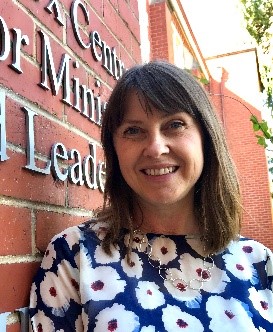 Susan Peters
Susan began on a casual basis at KCML in March 2017 assisting Registrar, Catherine Van Dorp prior to her departure the month following. The role has changed a little since Catherine left, with much of the financial reporting and processing now handled by our Wellington office. Susan works 18 hours per week (Monday, Wednesday and Thursday) and undertakes a variety of administrative duties. With a background in banking, finance and administration, the position and hours of work were a good fit for Susan and KCML. She lives locally with her partner David, and two teenage children, Cameron and Darcy, and spends a good portion of her two days off per week volunteering, organising and attending events associated with her son's school and musical pursuit's and daughters school, sporting, and dance activities.
Phone: 027 366 1340
Email: registrar@knoxcentre.ac.nz
Postal address
Knox Centre for Ministry and Leadership, Arden Street, Opoho, Dunedin 9010.