The Knox Centre for Ministry and Leadership forms ministers and leaders for service in the Presbyterian Church of Aotearoa New Zealand and partner churches.
We work in partnership with a variety of groups and networks, including Te Aka Puaho, the Pacific Island Synod, the Council of Asian Congregations, Presbyteries, United District Councils, and congregations.
In addition to training people for National Ordained Ministry, the Knox Centre for Ministry and Leadership also provides training for Local Ordained Ministers, Local Ministry Teams and other recognised ministries in the Church. We support presbyteries and congregations in their leadership development, and help resource continuing ministry formation among the Presbyterian Church's ministers and elders.
---
Events and Notices
---
New Appointment: Management Support Officer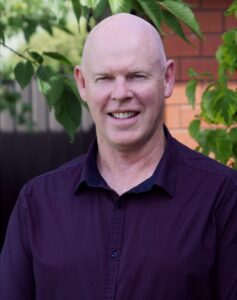 KCML is delighted to announce the appointment of Rev Dr Darryl Tempero as Management Support Officer at Knox Centre for Ministry Leadership, Dunedin.  
Darryl has comprehensive experience in a wide-range of PCANZ ministry contexts. He has had well over 30 years' experience in local, presbytery, and national roles.
Darryl planted Kiwi Church (Christchurch) nine years ago and continues to lead there. Since 2011, Darryl has also been a resource minister for Alpine Presbytery.
He has served on the KCML Advisory Board, and more recently convened the principal's support group. Darryl is currently the convenor for LSC. He will relinquish this role to take up the position at KCML.
Darryl lectures in formation at Laidlaw College (Christchurch). He was awarded his DMin with distinction from Fuller Theological College in 2017.
As Management Support Officer, Darryl will work closely with the KCML Dean of Studies/Acting Principal.
The new role demands a unique mix of gifts and skills for assisting in: the management of KCML; supporting the work of formation of interns; and development of the wider leadership of the PCANZ.
The interview panel were deeply impressed with Darryl's depth and range of ministry experience, his rich answers to questions, and his considered and thoughtful responses to the context that KCML finds itself in. One of his referees summed this up best: "Darryl really advances what missional ministry is about. I like the way he leads – leads with a strong sense of enquiry, which is a beautiful approach. He is able to work across the spectrum and interpret it accordingly. He is a man of immense depth and integrity".
Rev Dr Geoff New (Dean of Studies/Acting Principal) comments, "In this season of transition and change for KCML, my intention is to try and ensure the essence of KCML's core ministry is honoured. Darryl's appointment will be a key factor in that vision. He joins a new and fresh team – 2021 is looking increasingly promising".
The new role was advertised nationally in November, and Darryl was interviewed by a team of three, including the Dean of Studies (KCML).
Darryl takes up the role late January 2021, in time for the summer block course. This is a 0.5 FTE fixed-term position until December 2021, when the role will be reviewed subject to decisions made by GA 2021 concerning the TELT review.
New Appointment: Ministry Formation Co-ordinator

KCML is delighted to announce Rev Dr Paul Prestidge as Ministry Formation Co-ordinator at Knox Centre for Ministry Leadership.  
 Paul has been minister at Miramar Uniting Church, Wellington, since 2010. Prior to that for 13 years, he was minister at St James Presbyterian Church, New Plymouth.  
 Paul has a clear call to form leaders for the Church in mission. This has been lived in his leadership of the Good Soil Collective (3DM) and in numerous roles across the life of the PCANZ, including as Co-convener of the National Assessment Workgroup, Moderator of Taranaki Presbytery, and as Wellington Regional Moderator. 
 Paul is a life-long learner with a deep self-awareness. Paul brings community involvement: as a former Chair of Wellington Restorative Justice Trust and  Taranaki Restorative Justice Trust, and as a supporter of Myanmar refugees resettled in Wellington who have become his friends.
 He gained a Doctorate of Ministry, exploring the Sermon on the Mount as an evangelistic text (2012). He has a clear passion for personal spirituality, using language of "journeying with" to describe the formation journey of interns.
 With his term of call at Miramar Uniting ending, Paul is sensing a call to church plant. 
 Steve Taylor, Principal of KCML commented: "Paul impressed the interview panel as a genuinely creative thinker, with a real passion for mission. A Ministry formation Co-ordinator who is also church-planting will ensure a rich grounding for our interns as Paul teaches in areas of mission and theological reflection." 
 Council of Assembly approved advertising for this role in August, 2020 and a team representing Leadership Sub-committee, KCML Support group and KCML short-listed and interviewed in mid-September.
 Paul takes up the role from 15 November, 2020 in time for the Spring blockcourse. This is a fixed term and fractional position, following the departure of Rev Dr Mark Johnston in March, 2020.
KCML Bubble Courses Evaluation


Executive summary
KCML ran 6 Bubble courses during lockdown, covering preaching, change, and building an online community. Each course attracted between 30 to 45 participants. Of the potential 90 participants, 20 responded to a request for feedback. These were de-identified, collated, and organised thematically. What follows is a summary of over 4 pages of comments. 
Those who provided feedback occupied a range of leadership roles, primarily ordained but including paid workers and laypeople. The average age of those who responded was 59 years old. Some 75% were women. The best mode of advertising was through Presbytery mailouts, with KCML channels (apart from the Principal's personal Facebook) having no impact. 
The courses were overwhelming received as positive. They were experienced as significant in decreasing isolation and providing a strong sense of connectivity and inclusion. Specific comments noted the sense of being valued and being able to learn alongside other recognised leaders in the church.
The courses were experienced as professional and of high quality. Particular strengths of the Bubble courses appreciated by participants included the fact that KCML had a go in the first place, the interactive nature of the courses and the quality of the resourcing. Some spoke of being willing to pay. 
Within a week of completion of the Bubble courses, 80% of respondents indicated they had made changes, with many expressing confidence to try new things, particularly online. There is a sense that as they saw risk-taking in the offering of the Bubble courses, they felt empowered to take risks. This encouragement to take risks is worth further reflection in terms of how leadership is experienced within church organisations.
The main suggestions from respondents for improvement included requests for longer sessions. More time would allow for more interaction and reflection. The breakout room experience was variable. Some found them very helpful, others not. It was clear that good moderation would be beneficial, for example through appointing a "moderator".
There was overwhelming (100%) support for more Bubble Courses. While this is only from those who responded (20 of the 90), it is still very encouraging. The reasons for wanting more Bubble Courses included the valuing of accessibility, along with the positive experiences of being individually resourced and being more connected to the wider church. The most requested topics include pastoral care, public theology, mission and innovation, worship and mental health. 
KCML Faculty reflection
KCML Faculty had a wide-ranging and helpful discussion about the data. They noted
The affirmations of being able to create a hospitable and accessible experience, both through technology and in how we used technology. 
The values of fresh, relevant, bite-sized, participatory 
Given the age range of those how responded, how might Bubble courses (or equivalent) engage more widely?
We can work at "moderators" of break out rooms. We could also look at "capping" numbers to enhance the interactive experience.
We can see two formats, a Content format (as was offered) and a Panel format. The Panel format could involve 3-4 recognised experts to begin a conversation. 
KCML faculty would like to offer more Bubble courses (or equivalent), with a longer advertising lead time, seeking to connect through Presbyteries. Given the no new initiatives restrictions placed on KCML, this will need to be discerned with our governance groups. 
Steve Taylor, 31/7/2020
New Ministry Formation Co-ordinator for KCML

KCML are delighted to announce the appointment of Rev Nikki Watkin as Ministry Formation Co-ordinator at KCML.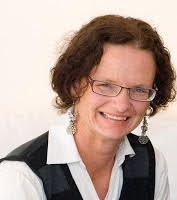 Nikki is a highly experienced parish minister, serving first at Knox Presbyterian Church in Feilding and for the last 20 years at Kohimarama Presbyterian Church. Her Master of Ministry was in Christian education and was shaped by a strong sense of call to form leaders.
On behalf of the recruitment team, Steve Taylor, KMCL Principal observed how Nikki impressed during the interview with her passion for church and for leaders, her indepth knowledge of PCANZ and her desire to bring clarity and grace to leaders.  "Nikki will be a wonderful addition to the life of KCML and the wider PCANZ. She presented as a highly effective adult educator, with skills and experience that would translate wonderfully into the intern environment. She has experience already with KCML internship process through being a Mentoring Minister."
Nikki comments "I am really excited about this opportunity to be part of the KCML team, to share my love for ministry and be challenged to keep growing in Christ, as I join the journey of those training for ministry and leadership."
Staffing gaps had emerged at KCML with the retirement of Kevin Ward.  The role was advertised as fixed term, out of respect for the ongoing reviews being conducted by Council of Assembly. Fractional appointments and from different geographic locations around New Zealand were encouraged.
Nikki will be placed 0.3, continuing her ministry at Kohimarama.  This partnership between parish, Presbytery and national church is exciting.
This is half of the appointment process and KCML expect to make a further announcement shortly.
Steve Taylor
KCML