The Knox Centre for Ministry and Leadership forms ministers and leaders for service in the Presbyterian Church of Aotearoa New Zealand and partner churches.
We work in partnership with a variety of groups and networks, including Te Aka Puaho, the Pacific Island Synod, the Council of Asian Congregations, Presbyteries, United District Councils, and congregations.
In addition to training people for National Ordained Ministry, the Knox Centre for Ministry and Leadership also provides training for Local Ordained Ministers, Local Ministry Teams and other recognised ministries in the Church. We support presbyteries and congregations in their leadership development, and help resource continuing ministry formation among the Presbyterian Church's ministers and elders.
---
Events and Notices
---
KCML Bubble Courses

Lockdown special or the sign of a #newnormal?
"Stick to your bubble", the Prime Minister announced on Tuesday 24 March. In response to the first cases of community transmission of COVID-19 in Aotearoa, New Zealand was entering bubble time.
Bubbles can be beautiful, sparkling red, green and blue as sunlight touches their fragile surface. Equally, bubbles can be delicate, a thin film so easily broken.
Entering our bubbles, Aotearoa was forced into new ways of living, working and playing. Worshipping on lounge room sofas, running businesses from a kitchen table, learning from our laptop soon became the new normal.
Wanting to resource the Presbyterian church during the lockdown, KCML offering "Bubble courses." KCML Faculty with expertise in preaching, leadership and Christian formation went online during Level 3 to offer sixty minutes of evening input.  How to preach in a pandemic? How to lead in change? How to build a community online?  
For six evenings, ministers, session clerks, paid and voluntary church leaders, found themselves learning together online. New connections were made across diverse Presbyteries as lay and ordained were sent to online break rooms to share experiences.
Every Bubble course attracted between 30 to 45 participants. Sessions were recorded, and those unable to attend can access these through the KCML Living library (https://livinglibrary.org.nz/). 
While advertised to Presbyterians, the wonder of social media meant that participants were logging in from England and Australia, keen to learn from the calibre of Faculty at KCML.
"Thank you for allowing me to participate from 'across the ditch'. This has been truly helpful already. The high-quality input and interactive nature are making it accessible and interesting."
Each session was co-hosted, with social media strategist Tash McGill coming on board to welcome participants, provide technical support and enhance the conversation. Co-hosting was a way of modelling to churches ways to build online participation. Tash commented:
 "As a specialist in digital transformation and online community, this was a venture into hope casting. The participation, active reflection and safety created demonstrated ways to build very present and real learning   experiences in digital ways."
This was new terrain for KCML Faculty. For Geoff New, "What struck me was the deep level of trust and transparency. Participants engaged immediately, opening up to people they did not know. A college of preachers was created. Wonderful!"
For Steve Taylor, "It was wonderful to scan faces as people returned from online breakout small groups and see the range of people. Overseas ministers, Presbytery and local church leaders, LOM and NOM ministers were all learning and sharing together."
The feedback from participants has been heartwarming. Words and phrases like "goldmine", "excellent", "stimulating" and phrases like "impressively well run", "great service to the church", "beautiful and interestingly presented" were used.
Is Bubble learning limited to a lockdown?  Could online learning that is timely, thought provoking, conversational, engaging be part of a #newnormal for the Presbyterian church? The feedback certainly included requests for a sequel. One participant wrote
"I hope they can continue in some form – I think we need these to extend our 'local church bubbles' to connect, interact and grow."
KCML is seeking further feedback and working to discern future directions with the Leadership Subcommittee.
Steve Taylor
20 May 2020
New Ministry Formation co-ordinator for KCML 

Rev Dr Fei Taule'ale'ausumai Davis has been appointed as a part-time ministry formation co-ordinator at Knox Centre for Ministry and Leadership.
Fei takes up the part-time role of ministry formation co-ordinator in March. The role is shared with Rev Nikki Watkin who began in February 2020.
Fei is an Aotearoa-born Samoan. Her father Taule'ale'ausumai Fa'asiu came from the village of Faletagaloa in Safune, Savaii and her mother Viola Sooialo is from the villages of Vailima and Alamagoto in Upolu. 
Fei brings considerable experience of Christian ministry to the task of forming ministers and resourcing leaders, and we are very excited to have her on board, says Knox Centre principal, Steve Taylor who headed the recruitment panel.
Fei has been a chaplain at Maclaurin Chapel, a national youth-coordinator for the PCANZ and a parish minister at St Andrews Presbyterian. Fei is currently the minister at Pt Chevalier Presbyterian, and will continue in this role alongside her new responsibilities as ministry formation co-ordinator.
Fei has also served internationally as a lecturer at St Andrews College and Selly Oak School of Mission and World Christianity in England and regionally, as Pacific Regional Secretary for the Council of World Mission.
Steve observed that Fei impressed during the interview with her depth of spirituality, her passion for forming leaders and her inter-cultural academic capacity.  
"Fei's PhD research focused on migration and faith across three generations. It offers an exciting approach to church history and the Presbyterian commitment to being reformed and reforming, by holding together respect for those who have gone before, while discerning changing contexts," says Steve.
Fei is excited about the opportunity to be at the coal face of ministry formation. 
"I have always felt called to teaching and engaging with people by accompanying them on their ministry journey. KCML is about enabling and empowering our students to be culturally and contextually relevant and ready for Christian ministry within our churches and communities and in society as a whole. It is a privilege to be called to be part of this journey."      
Fei's appointment is for a fixed term out of respect for the ongoing review being conducted by Council of Assembly.
Fractional applications from different geographic locations around New Zealand were welcomed in the hope of enhancing the diversity of the Knox Centre faculty, explains Steve.
In the process of making appointments to the ministry formation roles, he says new partnerships between Knox Centre, the local parishes of Kohimarama Presbyterian and Pt Chevalier Co-operating and Northern Presbytery have been forged.
New Ministry Formation Co-ordinator for KCML

KCML are delighted to announce the appointment of Rev Nikki Watkin as Ministry Formation Co-ordinator at KCML.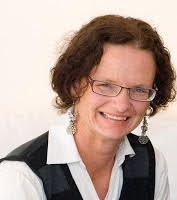 Nikki is a highly experienced parish minister, serving first at Knox Presbyterian Church in Feilding and for the last 20 years at Kohimarama Presbyterian Church. Her Master of Ministry was in Christian education and was shaped by a strong sense of call to form leaders.
On behalf of the recruitment team, Steve Taylor, KMCL Principal observed how Nikki impressed during the interview with her passion for church and for leaders, her indepth knowledge of PCANZ and her desire to bring clarity and grace to leaders.  "Nikki will be a wonderful addition to the life of KCML and the wider PCANZ. She presented as a highly effective adult educator, with skills and experience that would translate wonderfully into the intern environment. She has experience already with KCML internship process through being a Mentoring Minister."
Nikki comments "I am really excited about this opportunity to be part of the KCML team, to share my love for ministry and be challenged to keep growing in Christ, as I join the journey of those training for ministry and leadership."
Staffing gaps had emerged at KCML with the retirement of Kevin Ward.  The role was advertised as fixed term, out of respect for the ongoing reviews being conducted by Council of Assembly. Fractional appointments and from different geographic locations around New Zealand were encouraged.
Nikki will be placed 0.3, continuing her ministry at Kohimarama.  This partnership between parish, Presbytery and national church is exciting.
This is half of the appointment process and KCML expect to make a further announcement shortly.
Steve Taylor
KCML
Mission Action Experimenting
Knox Centre for Ministry and Leadership invites ministry leaders and practitioners to join in an action experimenting course in local mission. This builds on listening work done in your local community.
An online webinar
You can find details here Mission Action Experimenting Course Poster